Hybrid Property Management Company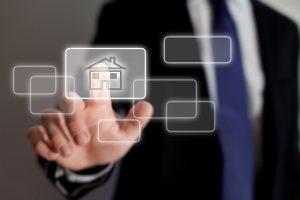 Holiday Estates USA is a Hybrid Property Management Company that embraces a new take on the market. Holiday Estates USA takes the liability, stress and strain off the owner by signing a service contract to fulfill Landlord duties. We enable the owners to be able to run their properties efficiently and all they have to do is collect their checks.
What makes us unique is:
We act as the landlord and the owner of the property receives a stable monthly payment equivalent to the agreed rent regardless of the vacancy.
The owner doesn't lose money on empty apartments or paying bills.
We are responsible for filling the property with tenants.
Will take the legal liability off the owner in regards to the tenants that live there.
We are responsible for screening tenants and running credit and background checks.
We do necessary property maintenance and routine repairs
Legal notice compliance if needed.
The

only

 liability that is left on the owner of the property is structural issues within the building if they arise.
We will take care of the property and in most cases, improve the property in certain ways.
We do the work of a property management company without the hassle. Instead of you paying us or giving us commission for our services we will pay you to manage the property, regardless of occupancy.
Residential Property Management Services
Are you tired of the stress of managing your own property? Are you unhappy with your current property management company? Let Holiday Estates show you what our property management can do for you.
Leasing
Holiday Estates can lease your property to qualified residents. We begin the process by completing rent surveys, which ascertain competitive market rents in specific locations. Holiday Estates' markets vacancies through various channels, including major booking platforms, online classifieds and print media (Daily News, New York Times, New York Post). A database of prospective residents is monitored regularly.
Holiday Estates residence applications are provided during appointments to all interested prospects. Once the application is carefully screened and approved, the resident signs a lease that provides safeguards for owners and complies with all local and state laws.
Maintenance
Holiday Estates has the resources to address the myriad of maintenance issues that can arise at a property. We utilize a variety of independent contractors that provide the property with both quality maintenance work and a quick turnaround. Maintenance requests can be made via email. Our office can be reached during normal business hours or by our 24-hour mobile line for off-hour emergencies.
For more information please call us at 1(800) 984-9029 or by completing our contact form.