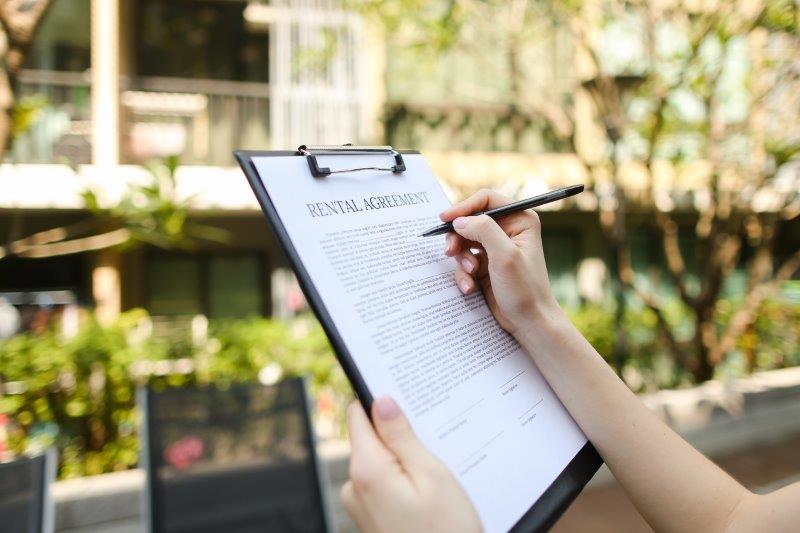 Benefits of Short Term Leases
Renting can be a very confusing process, especially if it's your first time signing a lease. You may have a multitude of questions, but there's one in particular that can drastically affect your leasing experience. Do you pick a short-term lease, or a long-term one? There are several reasons why a short-term lease (six months or less) might be the option for you.
Maybe you have to travel for work, and you're frequently relocating. Maybe you're looking for work, and you need to be able to move cities at the drop of a hat for your dream job. Maybe you're a student, studying away from your hometown. Maybe you're looking to move to a more permanent space in a particular city, but you're not sure if it's the right fit. In all of these cases, you may need to be able to stop paying rent on a dime and allocate that money somewhere else. With a short-term lease, you have increased flexibility to do so. No more giving up your dreams to accommodate your rental agreement.
Leaves Room to Save
We're all saving up for something, aren't we? That gaming console your relative lent you, that you keep forgetting to return. Your dream car. That house around the block that would be perfect for starting a family. Signing a short-term lease means that you don't have to worry about saving enough money to pay rent eight months down the line, and allows you to dedicate more of your funds in the now to whatever it is you're saving for.
One of the biggest hassles of moving is moving all that furniture, right? We're sure that moving a couch up six flights of stairs isn't how you'd like to spend your Saturday morning, so the good news is that with a short-term lease, you don't have to. When you rent with Holiday Estates, your apartment comes furnished with everything you'll need to get living, from desks, to beds, to television sets. Your Holiday Estates membership also includes regular common-area cleaning by our dedicated maintenance staff and high-speed Wifi.
Ability to Convert
It's easier to size up than size down, when it comes to room rentals. That is to say, if you want to move out at the end of your short-term lease, you're more than welcome to, but it's also easy to extend your lease. If you've fallen in love with your neighborhood, landed that dream job, or just decided that you want something more permanent over the course of your lease, you can easily extend your Holiday Estates lease to a year or longer.
No matter your circumstances, short-term leasing can work for you. When you rent with Holiday Estates, the entire rental process is made painless, thanks to our dedicated staff and 24/7 contact service. To find out more about our rooms, our rental agreements, or our membership benefits, explore our website or contact us.