Shared Apartments are an Affordable Alternative for International Students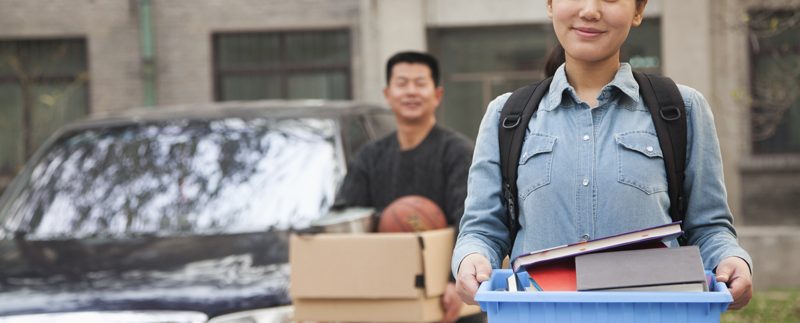 Shared Apartments are an Affordable Monthly Alternative for International Students
New York is one of the hottest spots when it comes to international students, scholars and interns. More than 150 nationalities are represented in the city of opportunities where students from other countries can apply to attend some of the most renown universities in the United States.  Some go to pursue a full-length career or just a few months of internship.
While IVY League universities as Columbia welcome around 13,000 internationals every year, other local universities like the New York University (NYU), open its doors to approximately 5,000 foreigners. Other important institutions, located outside Manhattan accept a decent number of international students such as Long Island University LIU; and the Pratt Institute in Brooklyn.
For some New York might be a familiar city because they have previously toured the city some time or visited family and friends. Sometimes moving to a new city can be stressful. Where to live? Which is a good area? How much should I calculate in living expenses? Can I rent a room for just a couple of months?
Consider your room rental options carefully
Holiday Estates USA understands that the moving process, while exciting, can also be worrisome, time consuming, and highly expensive if not taken care of properly.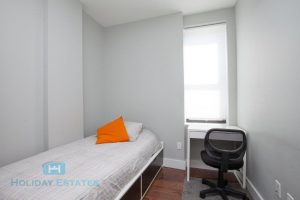 Some students plan ahead and rent a place through familiar websites like Airbnb which include commission fees. Others risk falling into scams by booking on unsafe roommate sites. Other people plan to be present in the to make their decision, sometimes paying expensive hotel rates for several days or even weeks before they find their perfect place.
With a month-to-month rental option, Holiday Estates USA is a great opportunity for people moving to the city. Holiday Estates USA is also a great choice for those who need just a couple of months or prefer to taste and understand the city before committing to a long-term stay. With rates starting as low as $700 per month in a shared apartment in Brooklyn, it makes it an affordable alternative fit for a student's pocket.